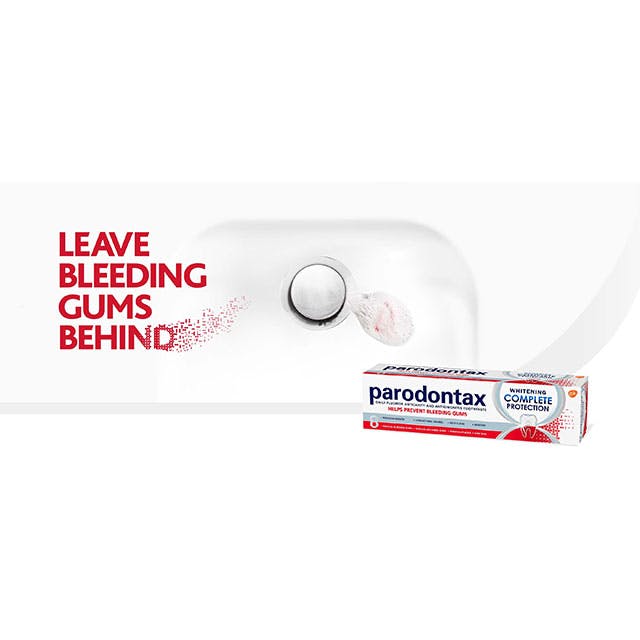 ARE YOUR GUMS TELLING YOU SOMETHING?
Learn more about how gum disease progresses if it's left unchecked for too long.
WHAT ARE THE SIGNS OF GUM DISEASE?



How parodontax Toothpaste Works
parodontaxTM is a toothpaste that is clinically proven to help reduce bleeding gums. When used twice daily, it significantly reduces plaque and bleeding gums after 12 weeks.