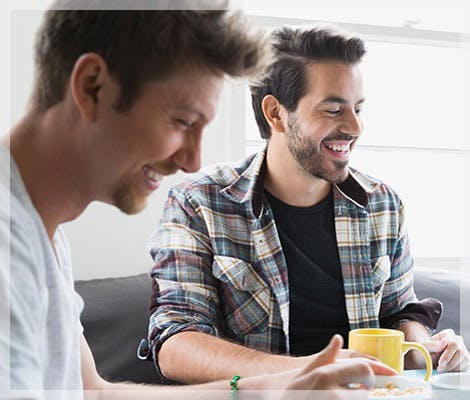 What is Halitosis?
Halitosis is the medical term for bad breath and there are many reasons why people might experience it.
Bad breath can be an embarrassing and unpleasant condition to suffer from, especially when it comes to interacting in social situations.
If you notice you have bad breath, it could also be a sign you are suffering from something more serious, like gum disease.

Bleeding Gums and Bad Breath
The build-up of plaque around, on, and between your teeth is among a number of possible bad breath causes. When bacteria in the plaque breaks down pieces of food in your mouth, it may release an unpleasant smelling gas.
How parodontaxTM Can Help
Brushing twice daily with parodontax™ toothpaste is 3x more effective at removing plaque, the main cause of bleeding gums.* By reducing the buildup of plaque along the gum line, parodontax™ helps to keep gums healthy and teeth strong, and freshens breath.
It's important to remember, though, plaque is just 1 of a number of potential causes of halitosis, so make sure you speak to your dentist or hygienist if you have any concerns.
*compared to a sodium monofluorophosphate toothpaste after a professional cleaning and twice daily brushing