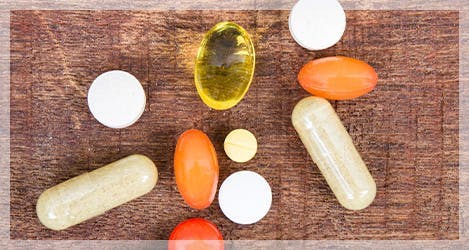 Your gums need the right balance of vitamins and minerals to stay healthy just like the rest of your body. Vitamins and minerals for gums can be found in your daily diet or in dietary supplements that you can pick up at your local supermarket or health and nutrition store.
The Best Vitamins and Minerals for Healthy Teeth and Gums

When it comes to periodontal health, you can't go wrong with vitamin C. Vitamin C helps support the body's entire immune system, that includes protecting your gums and teeth.

Iron is a great mineral for your overall oral health. An iron deficiency can cause your tongue to become inflamed, leading to sores that form inside your mouth.

Vitamin D helps maintain oral health. Recent study results have even shown that vitamin D helps the body fight gum disease.

It's important to make sure you're getting enough calcium in your diet. Without enough calcium, you risk developing gum disease and tooth decay.